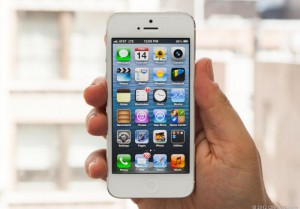 With the pre-sales of the new iPhone 5 in full swing, Apple released iOS 6 today. It can be installed on iPhones 3gs and newer, iPads 2 and up, and iPod touch 4th gen. (compatibility chart) I am going to start by discussing the software changes and by the end of this post will mention a thing or two about Apple's latest revolutionary device.
First off, many users will notice that the YouTube app is gone. That's right, with the Apple/Google breakup complete, Apple has removed it from their default installation and reduced it to an App Store install. Not a big deal and Google has taken the opportunity to add a few features and to revamp their user interface. Along with YouTube, the Maps app has also been deGoogled. Apple claims a whole world of new features in their new Maps app. Unfortunately, unless you have an iPhone 4s or better (or an iPad), you will not get to experience 3D topographical flyovers or turn by turn instruction. All you will notice is a conspicuous lack of Street View.
In addition to Google related changes to the home screen, Apple has introduced their new mobile ticketing platform, Passbook. This unsurprising new feature is the reason Apple has been denying alternative mobile ticketing and payment methods. A clear attempt by apple to expand it's payment processing to event/flight tickets as well. I am sure I will expand on this as it develops. Apple introduced a panoramic photo feature built into the Camera app that only new devices and iPhone 4s can utilize. In fact, just about the only features that older devices get from iOS 6 are Full Screen Safari, Offline Safari, VIP email, and Do Not Disturb. Jailbreakers have had all these features for years. (not to mention FaceTime over cellular, even on the iPhone 4 gasp!) VIP email can easily be done with gmail or any provider that allows for filters/sorting. Do Not Disturb is just a switch, like airplane mode. Not a timer or a time period. No white or black lists.  Lame. The rest of the bunch are useful, but not really the big release material you find in a whole number iteration. This really should be iOS 5.2 at best.
What irks me most is the devices and features Apple choose to support (or not to). For example, Apple opted to support the iPhone 3gs (introduced June 2009), but not to support the original iPad released 6 months later (January 2010). Much like the iOS 4 blockade on the original iPhone, despite supporting the 3g (with exactly the same cpu/gpu/spec). FaceTime on cellular is only available on the iPhone 4s. This is interesting because the 4s and 4 have nearly identical cellular hardware. This begs the question, why? The answer is obvious and unfortunate: Planned Obsolescence. Apple decides what features will push users to new devices and those are conveniently left out of earlier models. This is most evident with Siri. Siri is almost entirely a web service. None of the actually processing of speech is handled by the mobile device. Originally an App Store app available on ANY device, now Apple only allows the iPhone 4s/5 and the latest iPad. With the frequency of Siri outages, I have mostly been unimpressed and primarily use it as a novelty.
Finally we've come to the new iPhone 5. I like the ideas of better power management and a bigger battery. I remember that the iPhone 4 was the first iPhone with the power to run my life all day without recharging. This was quickly undone with the 4s who's power hungry A5 processor ate through the larger battery faster then ever. The specs we are seeing online look impressive and put the iPhone back on top of the smart phone benchmark.
We will not know if these claims are true until they arrive in fanboy (and girl) hands and we see how they do. What I can tell you is why I will not be getting one (at least not on launch day). Honestly, it has less to do with the features of the phone then that of the carriers. I have been using an unlimited data plan since I started iPhoning around in 2007. That ends with the iPhone 5. In the US, both AT$T and Verizon have ended their unlimited data packages. Any grandfathered users loose their unlimited as soon as they upgrade to an LTE device. Only Sprint remains as an unlimited data provider. Like I would ever go back to them. (if you think AT$T has bad coverage? try Sprint) I have learned that Tmobile will be adding LTE coverage as well as iPhone support for such a network. They also provide unlimited data. I may possibly switch to them in the future. I love LTE speed, but I am a data junkie and my habit is bad.
In conclusion, the iPhone 5 is alright, but iOS 6 is laughable. Apple better get on the ball with some real features or they won't keep ahead of Android for long.
Update: I forgot to mention the new dock connector. I actually like the more durable and reversible dock connector. My only complaint has to do with the available adapter. It actually fails to adapt most audio equipment. The new connector has removed the analog audio line out. Now, the only analog from the new iPhone is from the pre-amped headphones port. This will cause problems with speaker sets, and car adapter kits from here to Singapore. See: Planned Obsolescence.