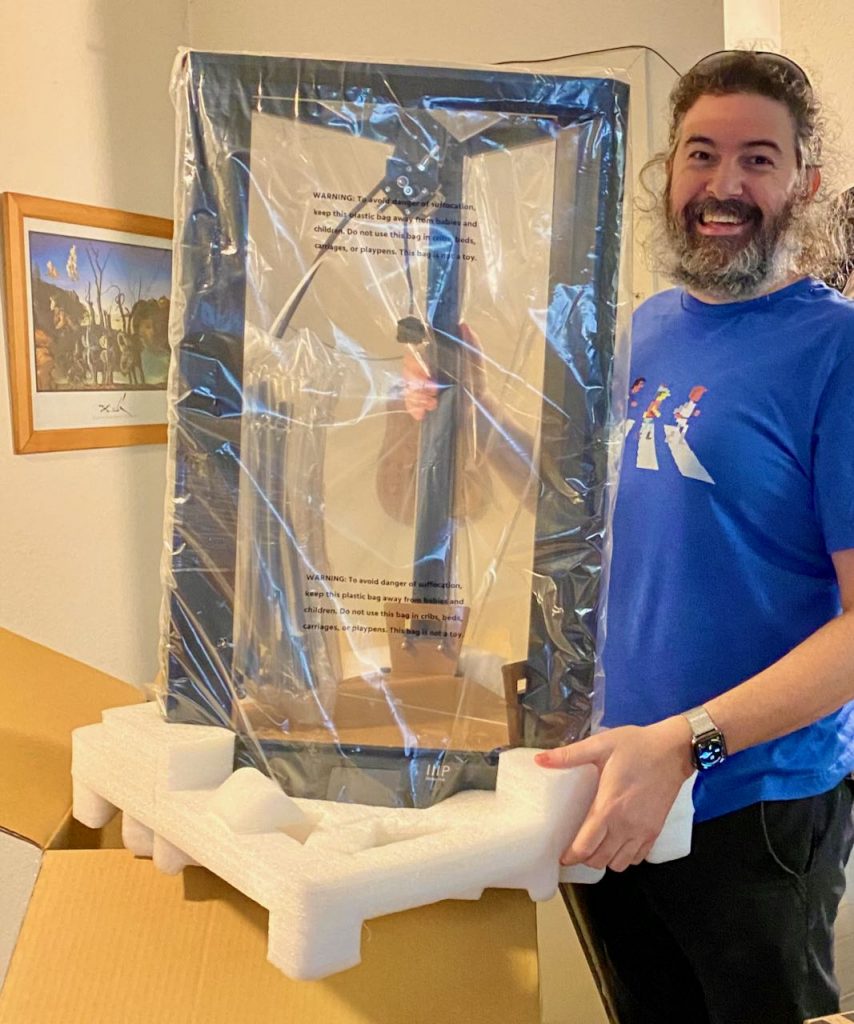 I am very thankful for an early Thanksgiving toy!  It's a Monoprice Delta Pro!  (originally $1400, they have dropped a few times and are now on sale for $550. Delta printers are so cool.  They do not move at all like traditional 3D printers. i can watch mine all day.  you can too, the live cam is back!
https://printer.be3n.com
It was a snap to get it setup. The opposite experience of my Maker Select V2. Oh i love the auto bed leveling. There is no official Cura profile for the Delta Pro, so i had to throw one together from the Delta Mini and the specs.  I did have a few failures.  I bought some inferior filament and it would continually get clogged. After switching to the good stuff, my prints were beautiful.  Then i started to play with the speed rate options.
That
articulated slug
is a great example.  you can see the first layer is a bit sloppier on the head segment compared with the other segments. I turned the speed rate up to 130%  I'm not sure exactly what that does, because it certainly doesn't have that profound of an effect on the print speed.  but if you raise it high enough it gets very sloppy.  i shaved about 30% of the time for a print by upping the speed rate to 200% but the first few layers had much more serious flaws than the slug. On the whole it wasn't a bad speed print.  I'm sure i can improve it with tweaks.
Users of Antares plugins, or others using Codemeter license manger may be locked out of their licences in Pro-Tools.  The licenses show up in the various license managers, but Pro-Tools says NO. This is due to added file system security of Mojave.  Add Pro Tools to the "Full Disk Access" list in Security & Privacy System Preference. That should solve the problem.  good luck.
I got out to vote a little later than i hoped and encountered a longer line than i have ever before (at least from voting).  Only 55 minutes, nothing like some lines i have heard about. I got to play with the new electronic voting system.  "It's not connected to the internet" was the response that i received when inquiring into the device security.  I have high confidence of the paper trail on these units, but I imagine that these machines do some sort of tabulation.  Unless we actually count the paper ballets, it is those tabulations that we are expected to trust.  These tabulation are trivial to manipulate if the devices are tampered with.  "Don't worry, it's offline" dissuades none of these fears.  Here are some pictures i took.  Not pictured are the 2 broken units that were taped off at my precinct. Also, i was told that they should not have allowed me to take these pictures.  i don't know if that is true, but they did not seem to mind at the time.  (i wasn't wearing that shirt at the time)
This particular ancient server has stood as the glue holding several ancient record keeping systems together.  Today marks the last day that it was operating.  I supported this computer for almost it's entire lifespan.  This Dell ran consistently for over 10 years with very little trouble.  Now your watch is over.
I have been retiring or upgrading unsupported systems all year. it's to know that all the critical systems are up to date.  Let this be yet another warning if you are running Windows XP, Vista, 7, or 2008 Server (or anything earlier), you should upgrade immediately if you are online in any capacity.  Same goes for macs older then 10.13 (High Sierra). Seriously, don't let it become a problem.
Status update:
After almost 10 days of non-stop transferring, we have finally (almost) reached the bottom.  This makes it almost 16TB transferred.  It is almost time to plug the Drobo into the Synology and start using that 16TB volume as a backup!
Status update:
My ancient Drobo array is only maintaining 25MB/sec transfer while still operating in its usual capacity.  I had estimated that i'd see rates as low as 35MB/sec.  This is only one folder and it alone will take 2 days to transfer. See you on the other side.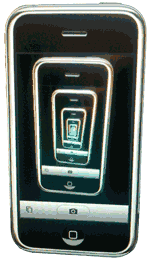 There are just so many privilege escalation fixes in the latest iOS 12.2 update. I finally removed the jailbreak from my primary device and updated.  Privilege escalation is when an unprivileged or user process (like an app from the app store or even a web page*) gets root or even kernel authority.  This is when bad turns to worse because it can do and see anything with any of the device's data or sensors.   Since even the big trusted apps have been caught tracking or stealing data, I simply couldn't leave myself unprotected any longer.
I'll still of course keep a development device jailbroken on 12.1.2 for all of the reasons. It was a wonderful experience, only slightly beta. I appreciate all the hard work by everyone in the scene. I think i am going hate seeing the home bar again the most.
* web pages are often sandboxed separately from the app itself. Some might argue that a webpage would first have to escape the sandbox before it could escalate privileges. this is true, but i would respond that sandbox escape is just another form of privilege escalation, only one level down. There are also over a dozen webkit fixes in this update.