Her favorite tattoo is my favorite joke.  EVER!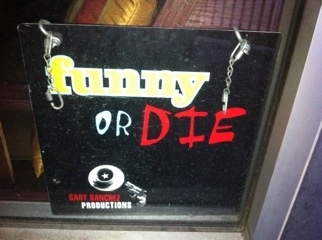 I hope it's funny, I don't want to die. I am working with some very funny people. it's going to be great.
Here is the vid, now that it's done, careful not to blink, you may miss me. My T-shirts got more play then me. Great work guys, very funny!