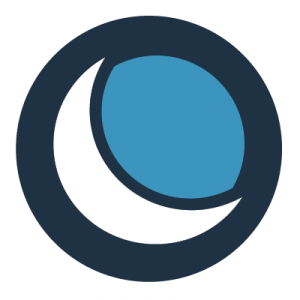 I recommended Dreamhost highly for many years.  When Mac Enthusiasts asked me where they should host their email, I said Dreamhost without a pause.  We moved the MX record over the weekend from Media Temple to Dreamhost and waited as the DNS records propagated throughout the internet.  Monday morning I left everyone's new credentials on a note so they could get to work.  Immediately, we noticed a problem.  The mail server was unresponsive.  By noon, I had a good understanding of the problem and I submitted a support request.  Dreamhost did not respond until after 9pm and this was all they said.
I'm terribly sorry for the issues with the mail service responding slowly today. It looks like there was an issue with our POP/IMAP machines causing the slowness with the accessing of your mailbox earlier today.  Our Admins were able to look into this matter and get the issue resolved.  This was a temporary issue with the mail load spiking, resulting in the slowness, but that's all resolved now.
Oh good one might think.  Problem reported, problem solved.  Not so.  Of course now that buisness was done, I couldn't verify their claim. Again I waited to see if their claim was true.  It was not.  It the light of Tuesday morning macenthusiasts.com email was completely unusable from the office.  So once again, I carefully composed my support request.  They quickly responded with additional questions, I immediately answered.  They wanted the IP of the office and a traceroute to their mail server.  No response from Dreamhost until 1am.  This is what they said:
This should be resolved with the load balancing issues resolved. I just checked multiple email addresses from your domain, and was able to connect to them on multiple ports. I also checked and found that your office IP address is not currently banned. I am sorry it took so long to get back to you, your tickets were placed in my queue when I was out of
the office. Please let us know if the issues are continuing in the office, so we can continue to look at the office, and troubleshoot there.
Keep in mind that this response came after midnight.  Again there would be no confirmation for hours. I don't know if it was fixed in the middle of the night, but by 9am it was just as broken as yesterday.  Again I filed a support request, this time I checked the box for a callback.  (at a cost of $10).  Still waiting on a response.  So naturally we moved the MX back to Media Temple.  Wow, this is no way to run a buisness.  No communication, leaving a customer with zero service for nearly a week.  Dreamhost you are on my shitlist.  My days of referring you are done.
Another Ex Customer makes some great points:  (404)
http://www.seanpaune.com/2009/03/19/dreamhost-phone-number/
UPDATE!!
Apparently, Dreamhost is more attentive to twitter then to their own support queue.  I know it is long, but it is too good to only include excerpts.  Here is their complete response to my post here. . .
Hi Ben,

I'm Sean, one of the support supervisors here at DreamHost. We noticed your tweet and I wanted to follow up with you; first, please allow me to apologize again for the inconveniences our recent mail issues have caused for you. We've seen multiple issues in the last few days that have affected several large subsets of mail accounts, yours included. It's pretty rare that we see so many issues back to back, but simply put.. this has just been a very rough week for our email relays.

It sounds like you rely a decent amount on the email accounts you (tried to have) hosted on our servers and have important messages at stake. while our email service is usually plenty enough for the average shared hosting customer here (and more reliable than some other basic email services), it may not be the highest choice for important/urgent business (and especially sales) messages and accounts. We certainly take great pride in the services we offer, but admittedly, our email service is not the greatest available, and is not yet quite as reliable as the rest of our hosting services. The stability of our shared, VPS, and dedicated web hosting has always been our primary focus, with email as an available feature to go along with them. For high-profile sites and accounts that are sending messages of dire importance, I would have to recommend using a more robust third-party mail provider that can really guarantee higher levels of reliable email service. I understand how this all may sound, and do not want you to lose confidence in our web hosting services at all. This is purely my own advice based on what I see you using it for, as I would hate for our mail service to cause similar issues for you in the future.

I know you've pointed your MX records back to your previous mail host, which obviously is understandable. Still, I'm leaving your earlier support ticket open in our special queue for this particular mail issue, so you will receive another update when we have things under control.

You've been using our services for a pretty long time now and your loyalty with us is very, very much appreciated. I'm truly sorry you had to be affected by our unfortunate series of email troubles this week, and for our delays in responding to your previous messages. I've credited your account $30.00 to go towards your next hosting or domain registration/renewal charges. I understand this cannot make up for lost time, but I do hope it helps in some way. If there is anything at all I can do to help improve your hosting experience with us, please let me know and I'll be glad to see what I can do.

Thank you for your patience,
Sean H
In other words. . . sure we are an internet provider with millions of sites, but we cannot be trusted to handle email if your messages are important.  Please take this $30 and go find a better hosting company.